For a lot of people, cars are used as an essential tool for commuting to work. If you're a business owner and you haven't set up a proper space for their vehicles, you're making that commute a lot more difficult and dangerous. Here, we're going to look at some of the specifics about setting up a workplace parking space that is safer for everyone involved. Both in terms of their driving and for their security as well.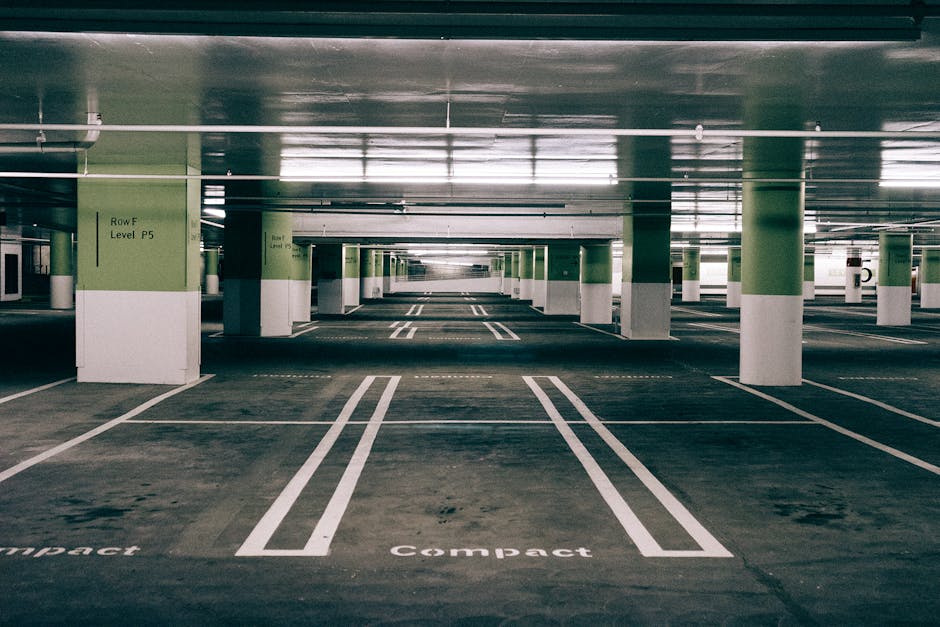 Designing your parking spaces
When designing a car park, there are a lot of business owners who will think solely about volume. They'll think more about how many cars they can fit in a space rather than how useful the space is outside of that. But too many cars cramped in not only increases the risk of parking damage. It also makes it more dangerous to manoeuvre on foot. When you're marking out your parking spaces, err a little on the side of caution when it comes to how much space you assign each car. Make sure there's plenty of room for them to navigate the space without issue. Similarly, make sure you set space aside for employees to move through the car park without being in danger of an accident.
Protecting your property
It's about more than how you mark out the parking spaces, of course. You should consider fitting in some additions that keep safety in mind and property damage to a minimum. For instance, at the entrance of the car park, you should consider getting a speed bump. Adding things like wheel stops can prevent damage during parking, as well. These keep cars in the parking lines without damaging them if they go too far, thanks to the firm rubber composition of them. If you're using wheel stops, it's a good idea to use ones that are both lined and reflective so they stay visible to drivers at all times.
Keep security in mind
Unfortunately, accidents aren't your online concern when it comes to your car park. To certain kinds of people, they also provide a place of good opportunity for crime. Better design is the best way to reduce the amount of risk of violence and crime in these areas. For instance, installing additional lights to keep the area well-lit improves visibility for your staff. CCTV can not only capture instances of when unauthorized people come in, but highly visible ones act as a deterrent as well. Criminals tend to prefer opportunities that prove little risk to them. Show that your workplace isn't going to be providing that opportunity anytime soon. If your employees work at night time, it's worth considering assigning a security guard that can escort people safely to their cars.
You might think it's as simple as giving them a place to park their car. But hopefully, the points above illustrate the importance of adding a little extra to any workplace car park. For protecting your employees and protecting your property, it's always better to pay a little extra to be safe rather than sorry.